About Us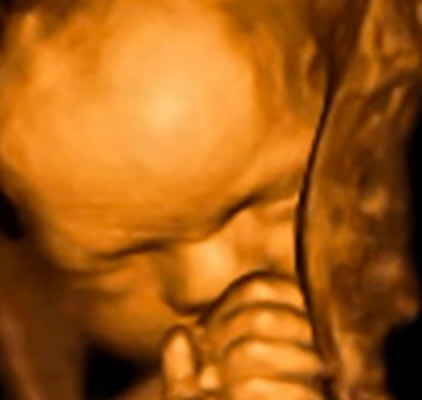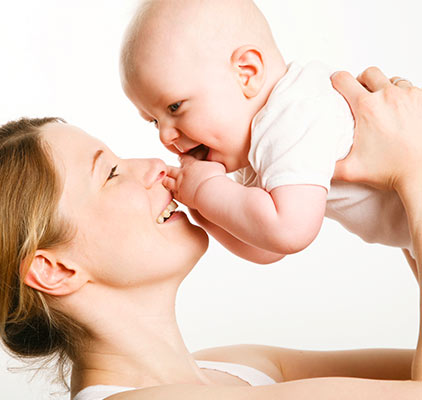 For all expectant parents out there, you can now see your unborn baby in 5D HD Live 4D motion! Miracle View Ultrasound uses brand new cutting edge 3D 4D with 5D HD Live Ultrasound technology to bring images of your unborn baby to life. You can actually see what your baby is going to look like before birth! z
Miracle View Ultrasound is a full service prenatal imaging center offering elective prenatal Ultrasounds. 3D & 4D Ultrasounds can provide a positive bonding experience between the entire family and the unborn baby. Using the same safe ultrasonic sound waves as used in your doctor's office, our HD 5D ultrasound equipment provides a resolution and clarity unsurpassed in the industry. We feel that realistic surface images provide a connection between parents and child that can be beneficial to the whole family. Something special happens to parents when the 3D & 4D HD images are seen compared to the 2D or old 3D/4D images image because the picture of the baby is more realistic.
With the state-of-the-art GE Voluson E8 Expert with HD Live Ultrasound machine, activities of the baby inside the womb can be seen which are difficult or impossible to identify on 2D scanning. With HD 5D scanning the fetus can now be seen to yawn, cry, swallow, blink and perform intricate movements.
Why Choose Us For Your 3D & 4D HD Live 5D Ultrasound?
We are referred by over 100 obstetricians and midwives! Miracle View Ultrasound adheres to the highest industry standards. Other companies may advertise early gender determination and allow their clients to be seen for an ultrasound before having one from their own doctor. These early ultrasounds can not only be wrong for determination, but are also frowned upon by OBGYN doctors! Miracle View Ultrasound requires that our clients be at least 14 weeks along and have had an ultrasound from their own doctor before coming to us. ALL doctors agree that NO 3D/4D ultrasound facility should perform an ultrasound for enjoyment until a proper diagnostic ultrasound has been performed from the client's OB doctor. Miracle View Ultrasound runs no session over 30 minutes (doctor recommended) and always operate our ultrasound machines at safe levels.

Miracle View Ultrasound Always has the best top of the line technology in the state of Arizona with has the 4D HD Live 5D ultrasound technology! Why pay more or the same for old technology?

Miracle View Ultrasound is the ONLY 3D/4D Ultrasound Facility in the state of Arizona that is Accredited with the Better Business Bureau and maintains an "A+" Rating! (click on any BBB logo on our site to see our current standings and accreditation)

Miracle View Ultrasound is medically overseen by a board certified obstetrician. We provide monthly audits showing that we are upholding our OB doctor's recommended standards. Our scans are done only by the best experienced ultrasound technicians. No technicians have been here for less then 10 years! Our goal is to provide expectant parents and their families with a safe, informative, and memorable ultrasound experience.

Miracle View Ultrasound is the ONLY 3D/4D Ultrasound Facility in the state of Arizona that is listed and maintains great standings with Ethical Arizona Business. (click on any Ethical Arizona logo on our site to see our current standings and profile)

Don't take our word for it! We HIGHLY recommend searching Google, Facebook, Yelp, Merchant Circle, and many other sites listing ratings about 3D/4D ultrasound businesses in Arizona. There are many ratings out there and if you decide not to choose us, we really do hope that you choose a creditable business. It makes a huge difference in quality, product and service.

Miracle View Ultrasound is the longest withstanding 3D & 4D ultrasound facility in the state of Arizona! We have successfully performed well over 25,000 3D/4D ultrasounds!

Our incredible customer service is one of the main reasons that new clients come from direct referral or return visit with a new pregnancy!! We know your baby is important to you and you are both important to us!!

Our #1 goal is to provide all our clients with the best possible pictures of their baby. However due to many factors, it's not always a guarantee that your baby will be cooperative on your first visit. If we are unable to obtain pictures of your baby, our commitment to you is we will bring you back at NO CHARGE within 10 days to try again. Most other 4D ultrasound facilities will charge an additional fee if you'd like to come back.

Miracle View Ultrasound is the largest, fastest growing and most widely respected 3D/4D ultrasound facility in Arizona. * We offer a comfortable, family oriented environment that allows everyone to enjoy a positive bonding experience with the unborn baby. We have 4 viewing monitors in our exam room, all positioned so that no one will miss any precious movements your baby makes. 3 Flat Screen LCD TVs and the ultrasound machine monitor. We encourage friends & family to join. (also kid friendly) * We have the finest Ultrasound Equipment In The World with the GE Voluson E8 Expert with 5D HD Live Technology, the finest 3D/4D HD imaging system available. * Miracle View Ultrasound has been featured on/in Discovery Health, Oxygen, TLC, FIT Pregnancy Magazine, Pregnancy Magazine, The Bump Magazine Kid's Directory, Expectations, Babies R US, Shopping A to Z on 3 TV and many others!
Difference between an ultrasound and a sonogram?
An ultrasound is the machine that allows you to see your baby during your pregnancy. A sonogram is the picture taken of your baby during the ultrasound. A sonogram is a "still-shot" of your baby. 4D Ultrasounds take 3D ultrasound images, or 3D sonograms, and add the element of time to the process. The result is Live Action ultrasound images of your baby. Some people also refer to the procedure as prenatal imaging, 3D imaging, a 3D scan, or 4D scan.